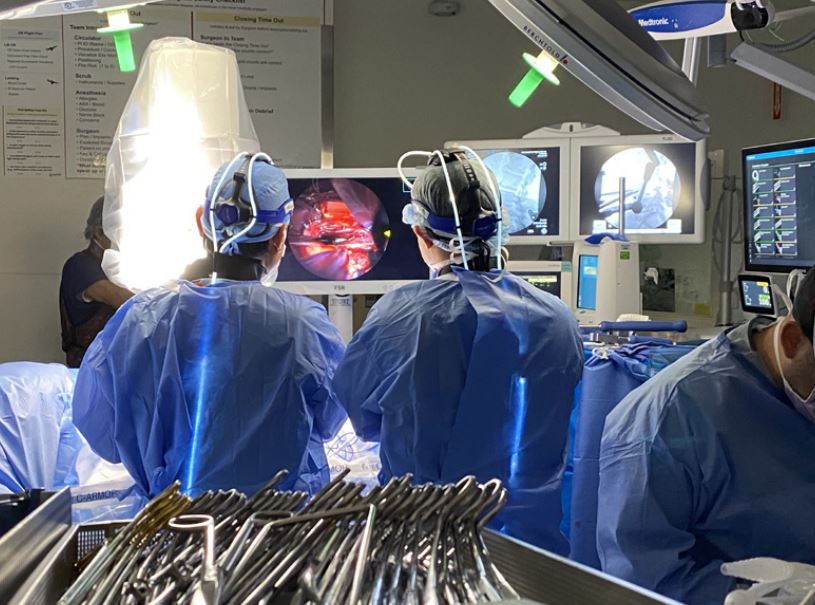 Viseon is seeking talented persons to join our rapidly evolving, growing team! Viseon is providing visualization solutions to maximize minimally invasive spine surgery and transform the surgical viewing and observing experience. We are a well-funded, fast growing medical device company reimagining surgical experience through customer focus and state of the art technology products.
We are building the highest caliber organization with resolution and focus seeking individuals with intellectual curiosity, initiative, creativity, communication, problem solving and decision-making skills. Our team works toward common objectives uniting resources to turn ideas into development, manufacturing and commercial products.
Viseon supports a culture of inclusiveness and diversity and is an equal opportunity employer.
Position Summary
Vice President of Sales, Western US
Salary Range: $150k-$200k plus sales commission and equity
The Vice President of Sales reports to the CEO and is a member of the company's executive team. He/she is responsible for the direction and management of all sales and business development operations, including market competitiveness, pricing, compensation, and distribution and channel strategy. This position may include responsibility for business development. The VP of Sales will drive the company's achievement of its customer acquisition and revenue goals.
Essential Functions of the Position
Oversee the hiring and development of a sales organization, appropriate for the company's maturity/size.
Be a role model for the company culture.
Establish compensation, training, and sales incentive programs.
Drive the development of national, and, if / when appropriate, international sales strategies.
Work closely with Company Management Team to develop, establish, and direct channel and distribution strategies and programs.
Maintain key customer relationships and develop and implement strategies for expanding the company's customer base.
Work closely with Company Management Team to develop and execute lead programs.
Manage overall sales process, set appropriate metrics for sales funnel management.
Develop pricing policies, including volume discounts and terms and conditions, for high-profile customers and channel partners.
Qualifications & Skills
At least 7 years sales experience in comparable industries, with 4 years in a senior management position
Ability to plan and manage at both the strategic and operational levels
A track record of performance excellence meeting targets and objectives
Strong analytical, planning, forecasting and budgeting/financial skills
Excellent communication and negotiation skills
Possess a Sales and customer service orientation
Respectful and outstanding leadership skills that motivates staff to exceed expectations
The ability to articulate a vision and strategy in a way that inspires and motivates a team and focuses their energy on achieving business goals
The ability to manage multiple, complex priorities within demanding timeframes
Proven ability to lead a proactive sales organization and ensure accountability for results that maximize contribution to business objectives.
Education
Bachelor's degree (MBA preferred).
Five to ten year's sales management experience and medical device experience.
Excellent communication, personnel management, and time management skills.
Extensive knowledge of company products.